Sponsored Results: Bible and Talmud
Best Deals found at: Bible Software for Children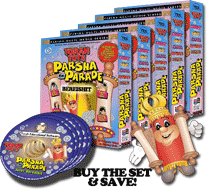 Parsha on Parade – Complete 5 CD Set!

Quality Educational Entertainment for the Whole Family.
Children of all ages will love clicking their way through this one-of-a-kind multi-media extravaganza. Its a valuable learning tool that will bring joy and edutainment to every Jewish home and school for years to come. (Sold as a set or Individually)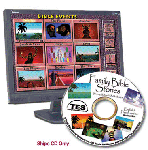 Family Bible Stories & Rhymes

Over 70 Animated Interactive Bible Story Masterpieces
The Ideal tool for Introducing and Reviewing the Bible...At Torah Educational Software in Jerusalem, a dedicated staff of Rabbis, Artists, Animators, Musicians and Programmers labored to perfect a multi-media Bible program. Their goal was to write a program for the whole family that transmits love, devotion and Torah Values. The artists sat out in the Judean Hills to sketch and capture the sounds, and sights of the Holy Land. Jerusalem, Mt. Zion and Mt. Olives all helped inspire them while creating this most enchanting Multimedia experience that you and your family will enjoy and remember.

Reading Rashi

Interactive Education for Reading Rashi Script. This program combines a multimedia biography and stories to gain an appreciation and awareness of our beloved Teacher of Israel, Rashi, with step by step lessons and games designed for the child and young adult to quickly grasp and learn to read the Hebrew letters written in Rashi script.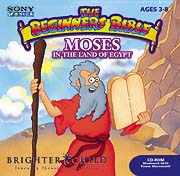 Moses in the Land of Egypt

Interactive Storybook and Activity Center...
Learn the story of a small baby in a reed boat who, with G-d's help, grows up to lead his people out of slavery. Featuring: Eighteen Interactive Story Pages More than 35 Animated Video Clips (Windows, Macintosh - ships CD only)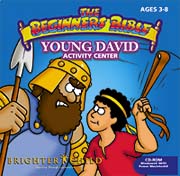 Young David

Interactive Storybook and Activity Center...
Find out how a young shepherd boy is chosen by G-d to become Israel's greatest king. Activities include Build the Brothers, Leader of the Band, Find the Stones, Target Practice, Path Puzzler, David Trivia, Three Sing-a-Longs, and Twelve Coloring Pages. (Windows, Macintosh - ships CD only)